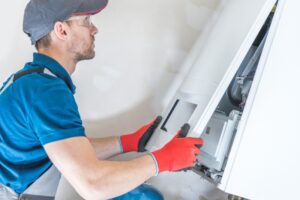 We know you're probably busy with October festivities and the excitement of fall. You don't want to think about winter weather just yet.
But fall is the ideal time to take care of several winter preparations—and one of the most important is having your heating system professionally maintained. Regular maintenance does a lot of great things for your heating system, and one of the most important is that it eliminates the need for most heater repair in Covington, GA. You don't want your valuable time in your home during the winter interrupted by a malfunctioning heater.
Below, we're going to look at how maintenance will make your life easier (and less costly) this coming winter. Once you're ready to go, contact our team to schedule your all-important maintenance appointment. Our Energy Savings Agreement makes maintenance even more beneficial than it already is!